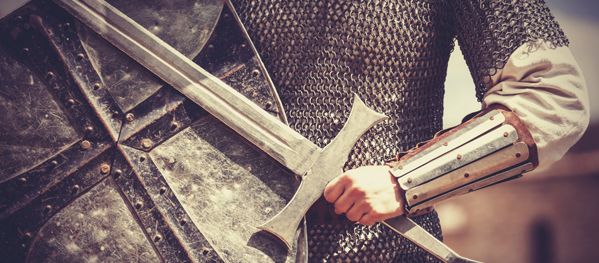 Coming up at the end of August 2014 over the bank holiday weekend is a fun filled day for the family at Old Sarum, celebrating the battle victory of the legendary King Arthur.
This fantastic show is only a short drive from Grayling House Bed and Breakfast and is on from 11am – 5pm on both Sunday 24th and Bank Holiday Monday 25th August during which time you and the family can visit various displays and arena shows.
There will be plenty of costumed characters on site over the weekend to help you learn more about this historic period in history. King Arthur is known for his heroic leadership during the defence of Britain against the Saxon invaders in the 6th century. You couldn't get a better venue for this kind of event than Old Sarum and we believe it is one you are not going to want to miss.
Tickets start at £1.50 for adult members and £0.90 for child members or for non members adults are priced at £5.50 and children aged 5-15 years are £3.30 …tickets can be purchased from the site on Castle Road in person or by contacting Old Sarum direct.