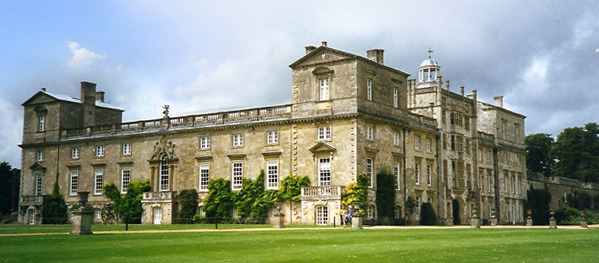 "To say it has the wow factor is a slight understatement"
Wilton House, for me was the big surprise of all of our many and varied local attractions. I had driven past its front door so many times on my many fishing trips to Wilton and more latterly just popping into the shops that I felt I had its measure. Sure, it looks nice enough from the outside but it still took us two years of living practically on its doorstep before we felt the urge to take a peek beyond its gates.
Well to say it has the wow factor is a slight understatement; right from the moment you step beyond the red brick wall that surrounds the gardens you are transported into a different World. Stunning parkland with riverside walks and simply magnificent views are in every direction. The oldest Cyprus in the world for me is the centre piece of the gardens but the Palladian bridge that spans the river Nadder is no slouch either. All in all something to match the finest parkland gardens out there, Blenheim, Stourhead, you name it, Wilton is up there with them.
But it is the house itself that raises Wilton into a class of its own, wherever you look there are simply priceless works of art more befitting the Louvre or the National Gallery. A Van Dyke here, a Reynolds there, Rembrandt, Rubens, the list goes on and on. The whole house oozes class and is by a country mile my favourite stately home in these Islands. What makes it special for me is the fact that someone lives there, it is a home first and foremost, it does not feel like a museum, it just feels …right!
It is generally Stonehenge that brings people to Grayling House B&B but it is the likes of the stunning Wilton House that brings them back. Please do not miss this one, it truly is an absolute cracker!!
Visit Wilton House's website